C2C setup and support a wide range of technology devices and software
---
Areas covered:
The maintenance and servicing of computers running Windows operating systems (Vista, 7, 8 & 10).
Apple iOS, Android and Windows Phone devices.
Network structures and peripherals such as printers, scanners, networks, smart TVs etc....
In fact, we may be able to support you with any technology or media device that you may have.

---
See what C2C can do with your device!

---
Mobiles & Tablets
Support for Apple & Android devices including full setups and synchronisation.

---
Boost your system
From PC servicing, clean ups & health checks to complete virus & spyware - removal & protection.

---
Hardware issues
System upgrades, network & wireless installations, wireless security & firewalls, computer diagnostics .

---
Consulting
As we come to you, you get to see exactly what we do to your equipment and can ask questions.
Remote Support
---
Computer 2 Computer offers remote online assistance. This allows a technician to connect directly to your Windows computer to diagnose problems without a home or office visit being necessary.
The service is ideal for small problems that can be fixed quickly and efficiently with minimum inconvenience to you.
When connected, the technician will have full control of your computers keyboard and mouse and work is carried out before your eyes so that you can see exactly what is happening.
This service cannot be used if your problem is to do with a faulty internet connection or a computer that will not start up. A site visit will be required in this instance.
If you are a known client we can conduct remote support immediately. If you are new to Computer 2 Computer, payment for remote support is required up front and this can be arranged when you contact us.
Website design
---
Whether you are looking to build a new website or refresh an existing one Computer 2 Computer can deliver.
C2C can design and build anything from static information websites to online shops or booking systems that are easy to update with a content management system.
Websites are built using HTML5, PHP, JavaScript and MySQL databases using content management systems such as Wordpress if required.
Here is a selection of websites created by Computer 2 Computer.
About us
Computer 2 Computer is based in Dalgety Bay, Fife and have been providing a personal service at your home or small business since 2005.
If you require a PC engineer and/or technical support, we are here to help. Solutions are our speciality.
Technicians have Computer Science Degrees and are Microsoft Certified Professionals.
Areas covered
Our coverage areas include Aberdour, Burntisland, Cairneyhill, Crossford, Dalgety Bay, Dunfermline, Inverkeithing, Limekilns, North Queensferry, Rosyth and surrounding areas of Fife.
If you are slightly outwith these areas, please do contact us as we maybe able to assist.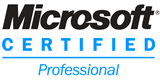 Call for help now! 01383 825183